Brand New Yellow Cnhtc cargo Sinotruk tipper
Brand New Yellow Cnhtc cargo Sinotruk tipper
zw trailer

Shandong, China (Mainland)

20-30days

300 sets/month
New international yellow Cnhtc cargo Sinotruk tipper welcomed by client about it's nice color and good condtion.The comfort and anti-fatigue indicators of HOWO series heavy trucks have reached international standards. The steering wheel is improved to car shaped flexible plastic material, which has a good feel and can be adjusted up and down by 25mm.
In accordance with the design concept of maximizing customer value, HOWO dump trucks have created pleasing interior and exterior decorations through multiangle research and cooperation, which other brand tipper trucks can not compare.
The yellow Cnhtc cargo sinotruk tipper entire power classification is reasonably adjusted according to 336hp 371hp 375horsepower. The intake and exhaust system is in line with European trucks which is more efficient, greatly improves the life of the engine and reduces loss.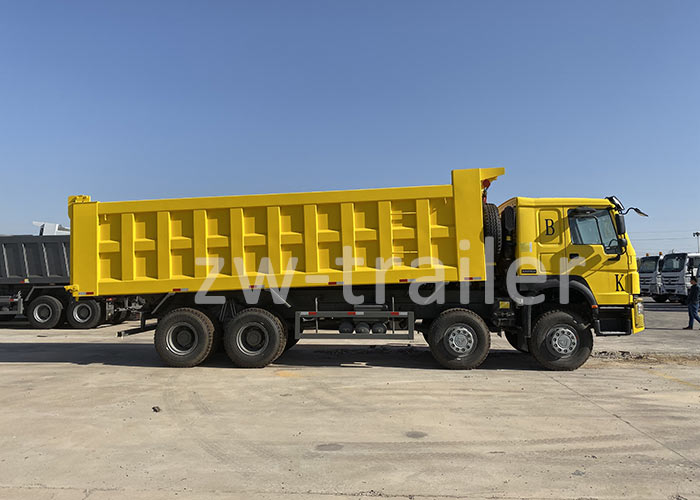 Aiming at the low speed working condition of dump truck engines, Sinotruk is adopted to advanced techonology chieve high efficiency.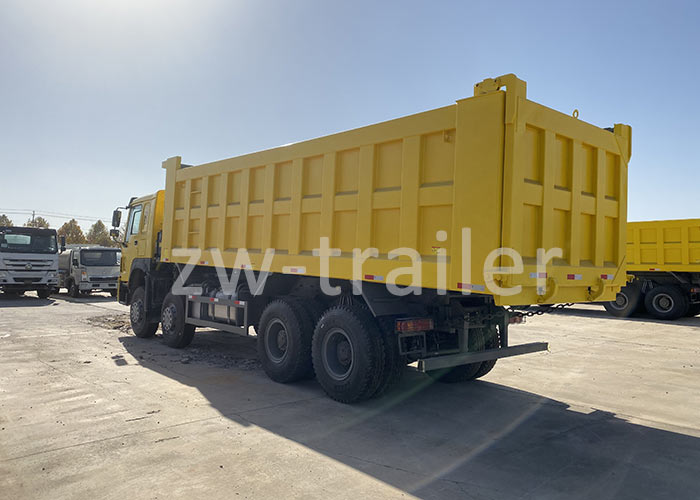 The tipper howo truck cab is equipped with ventilation windows, which can keep the air in the cab clean even in a completely closed state. The original muffler system significantly reduces the noise and makes the driver feel more comfortable.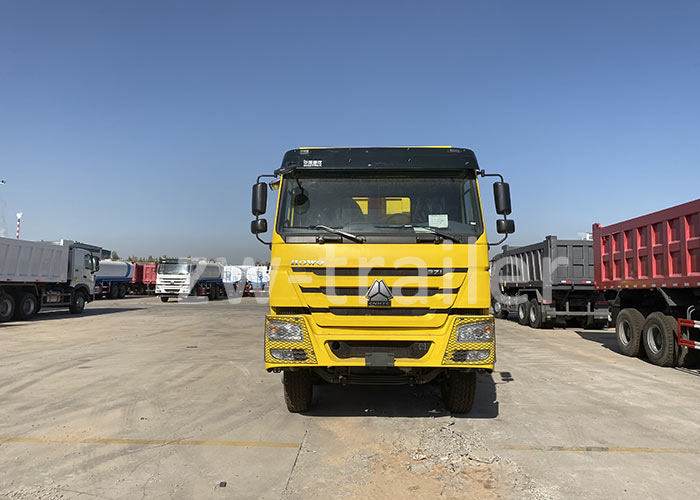 The howo tipper LED rear taillights brightness has long life span making it safer to drive at night.