Supply China Cement Bulk Carrier Silo Trailer tanker Factory
Cement Bulk Carrier Silo Trailer
zw trailer

Shandong, China (Mainland)

20-30days

300 sets/month
Bulk cement tanker is suitable for bulk transportation of powder dried materials with particle diameter less than 0.1 mm, such as fly ash, cement, lime powder, ore powder, granular alkali, etc.
Cement bulk carrier trailer is a kind of special vehicle widely used in industry, agriculture, commerce, power plant, construction industry and so on.
Supply bulk cement tanker,China Cement Silo Trailer,cement bulk carrier trailer Factory
Our bulk cement tanker uses well-known brand engines and air compressors, with fast unloading speed and low residual rate. In addition, we can provide customized services according to customer needs. The Cement Silo Trailer can be designed as V or W type, and the volume can be designed as 30m3 to 100m3 as well.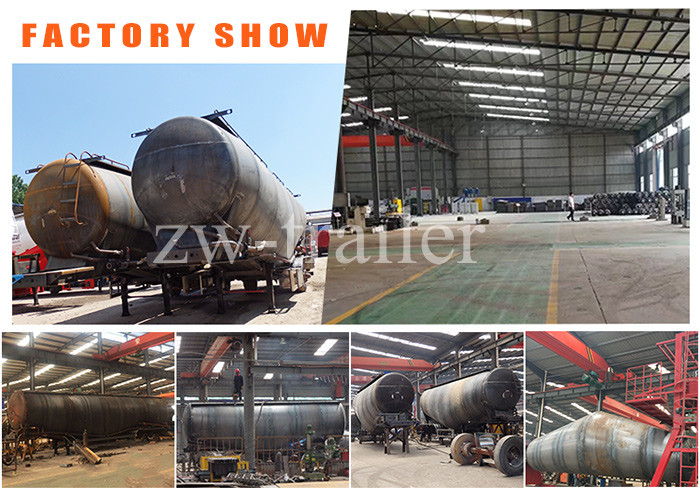 The working principle of cement bulk carrier Silo trailer:
The power of automobile engine is transmitted to the air compressor through the additional transmission device consisting of gearbox loader and additional transmission shaft. The compressed air (or external compressed air) generated by the air compressor enters the tank. The powder material is fluidized through the fluidization device. With the help of the pressure difference inside and outside the tank, the powder material is conveyed to the tank along the discharge pipeline with the air. Outside designated location.
cement bulk carrier silo trailer in transportation: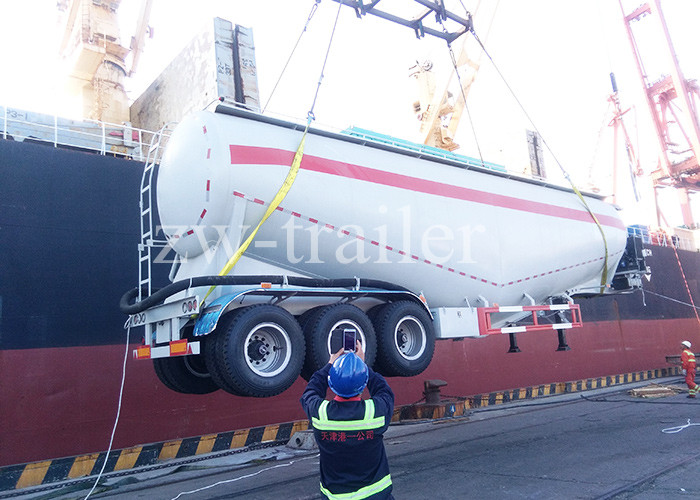 The power output system can be divided into two main categories, one is self-powered semi-trailer and the other is powered by main vehicle. The following figure is self-powered, consisting of diesel engine, air compressor, induction speed table, etc.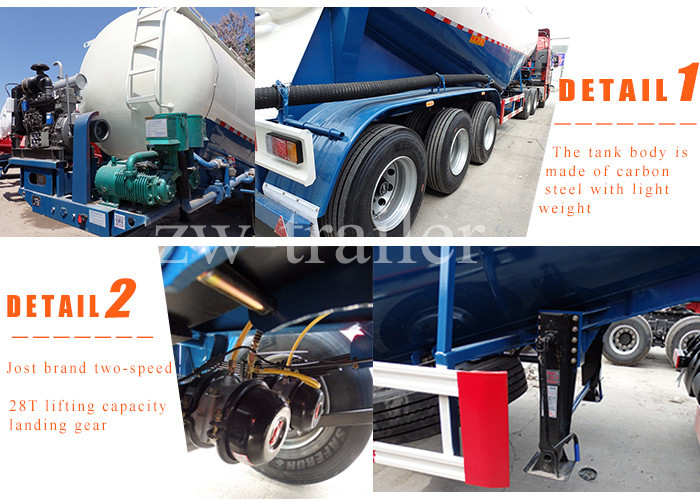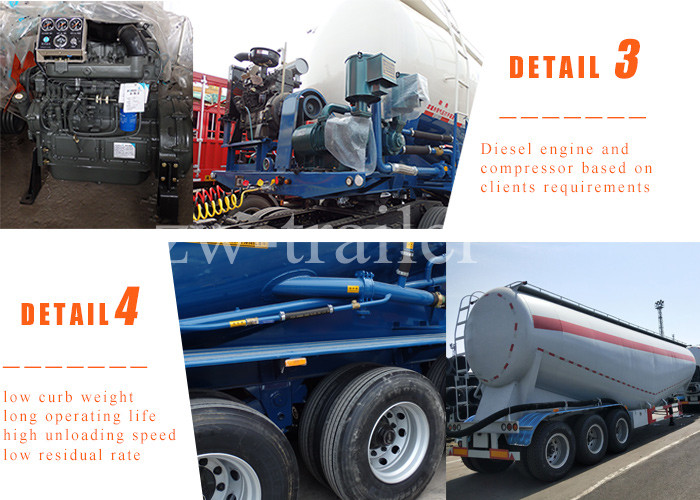 Related Products