Quality Sales Dry Bulk Pneumatic Cement Silo Semi Trailer Factory
Dry Bulk Pneumatic Cement Silo Semi Trailer
zw trailer

Shandong, China (Mainland)

20-30days

300 sets/month
Dry bulk pneumatic cement silo semi trailer is mainly used for transport large quantities of dust materials.Regular capacity is 30-65 m³,Applicable to the transportation of fly ash, bulk cement, lime powder, ore powder, etc. Using advanced manufacturing technology, the design is novel and durable. Integrated synthetic tank has the characteristics of high overall strength, good rigidity, good pressure bearing and good performance.
Quality pneumatic dry bulk trailers,Sales dry cement trailer,silo semi trailer Factory
1. Dry bulk pneumatic cement silo semi trailer tank is made of three-dimensional design and advanced processing technology.Air bag type load capacity high,Fast discharge speed and small residual amount.
2. Chassis adopt tank special chassis,Advanced technology and reliable performance.
3. Dry bulk pneumatic cement silo semi trailer uses the self-sufficient engine power to drive the trailer air compressor through the power take-off.Compressed air is piped into the air chamber at the lower part of the sealed tank,Suspending the cement in the fluidized bed into a fluid state.When the pressure in the tank reaches the rated value,Open the discharge butterfly valve,Fluidized cement is transported through pipes.
Detail of Dry Bulk Pneumatic Cement Silo Semi Trailer: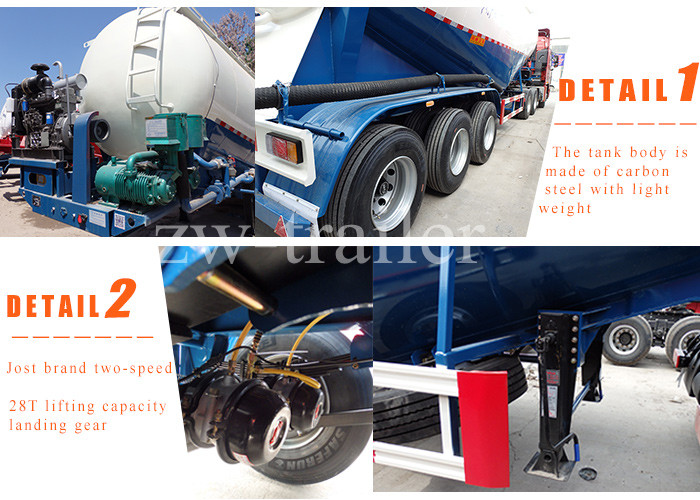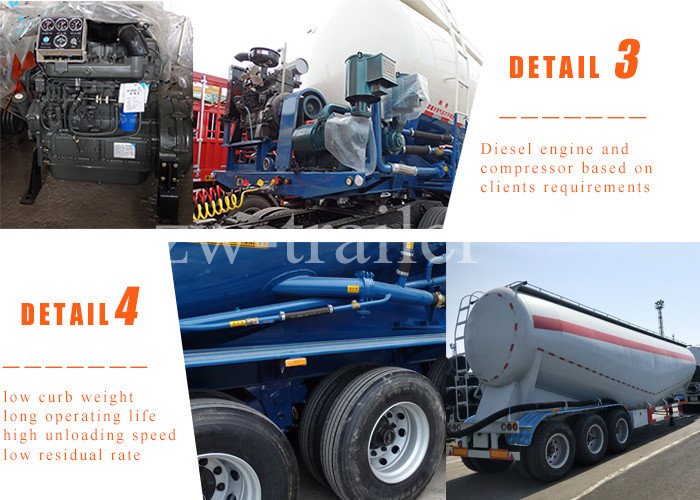 Dry Bulk Pneumatic Cement Silo Semi Trailer in Shipping: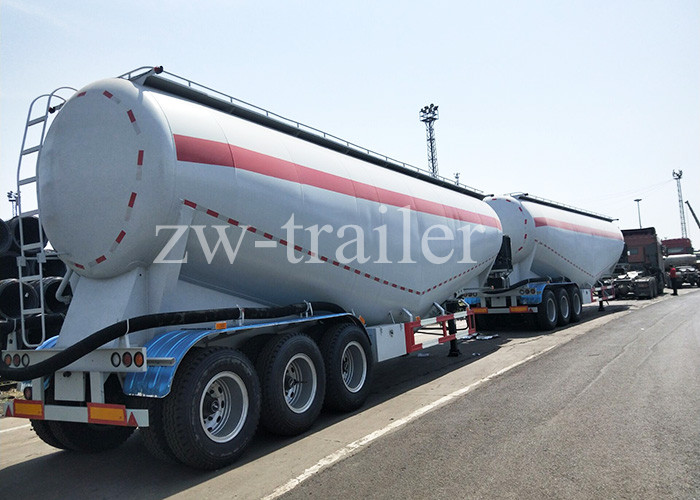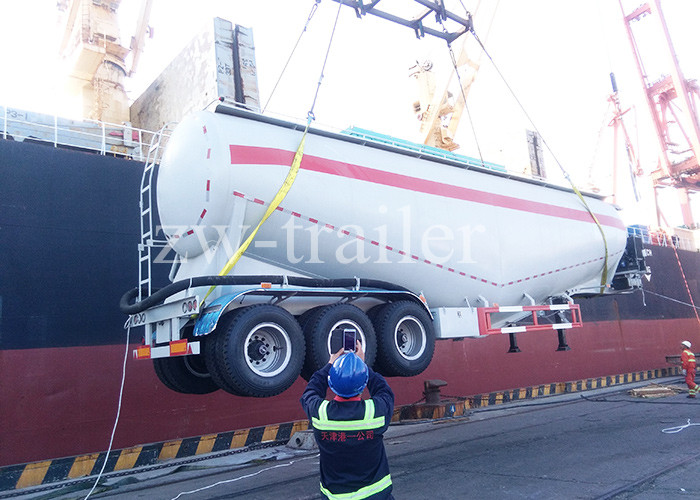 Dry Bulk Pneumatic Cement Silo Semi Trailer in Production: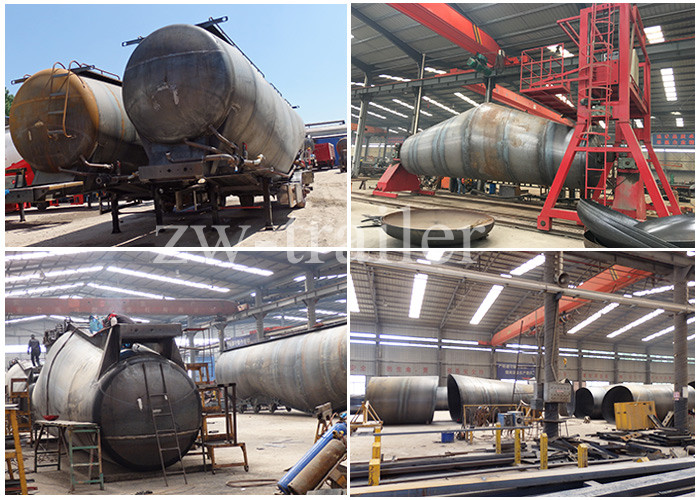 Related Produce