Gooseneck Flatbed Semi Truck Container Trailer
Gooseneck Flatbed Semi Truck Container Trailer
zw trailer

China

20-30days

300 sets/month
The gooseneck flatbed semi truck container trailer is with small gooseneck to make flatbed height lower, which is more stable for transportation. it is suitable for heavy equipment and goods transportation.
some small things like tools, water tank etc can be put on gooseneck if need.
The flatbed semi truck trailer's length, width, height can be customized as your need.
The gooseneck flatbed semi truck container trailer can transport both containers and common cargoes.
Axle, suspension, tires and other parts on the gooseneck flatbed trailer are top quality and optional by customers.
The gooseneck flatbed trailer is built with the floor over the tires designed to transport different size containers such as 20ft 40ft 45ft 53ft containers in general. Of course, the gooseneck flatbed container semi trailer also transport common bulk cargoes when you need.
Its axle, suspension, tires even main frame are customized as client's request.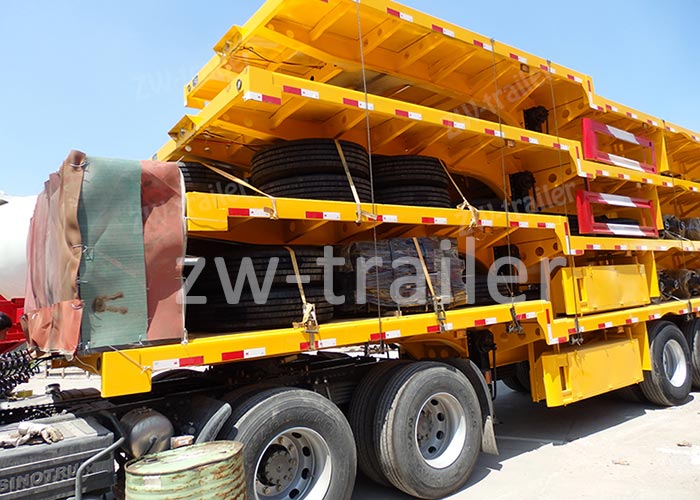 Trailer Model: Gooseneck flatbed semi truck container trailer
Function: For container and bulk cargos transportation
Character: With small gooseneck
Overall Dimension(Lx W x H)(mm): 16000*(2500-3000)*2950mm
Tare Weight(KG): 8000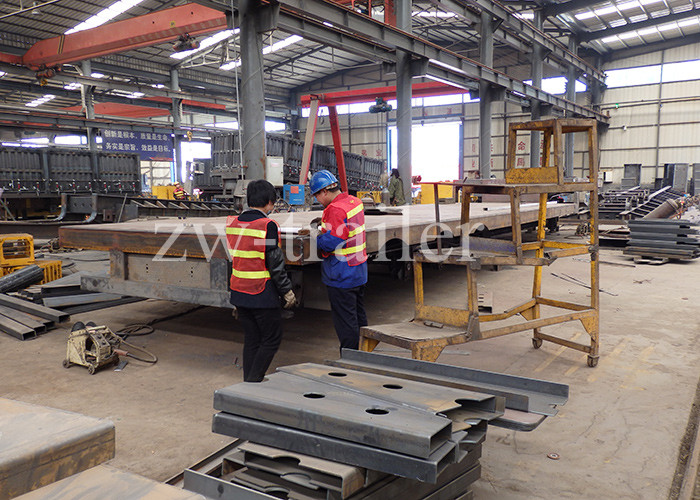 Product Features:

1. Different sizes are customized for 20ft, 40ft, 45ft, 53ft etc containers.
2. Different loading capacity is made as different sizes from 20ton to 60 ton.
3. With top quality 2 3 4 axles, 13T 16T and 20T optional.
4. Leaf spring, air bag, bogie suspension optional.
5. Tire, various models and brands of tires are choosen by yourself. Such as, 12R22.5, 11R22.5, 10R20, 315/80R22.5, 365 models etc.