Sales High Quality Shipping Container Flatbed Trailer Dimensions Factory
Tri axel 40ft Container Flatbed Trailer
zw trailer

Shandong, China (Mainland)

20-30days

300 sets/month
Flatbed semi-trailer has many uses. In addition to carry two 20-foot containers and one 40-foot container, the flatbed trailer can also be used to carry bulk cargo, steel, pipelines and other goods.
The loading platform of flatbed semi-trailer has no balustrade. The container flatbed trailer is light in weight, strong in anti-seismic and anti-turbulence. The Flatbed Container Trailers can be used in different roadside conditions.
Sales Shipping Container Trailers,High Quality flatbed trailer dimensions,Flatbed Container Trailers Factory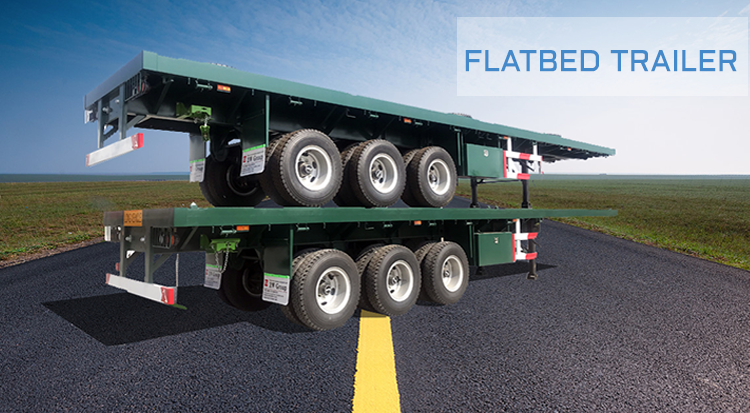 The main girder is made of high strength steel, which makes the carrying capacity of the flat semi-trailer great. Other accessories adopts domestic and foreign famous brands. such as FUWA.,BPW,WABCO and so on.Twelve twist locks are flexible in use and can fix containers, ensuring the safety of containers.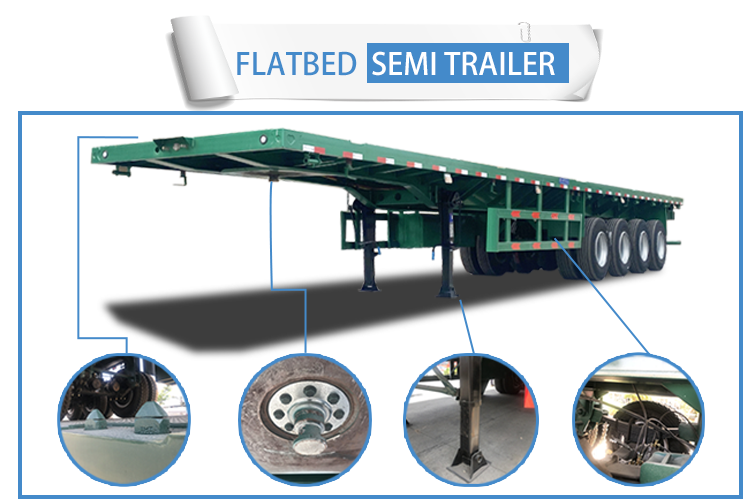 Our factory has a professional design team, can provide customized services.The flatbed semi trailer can carry cargo between 40 tons to 80 tons , different tonnage flatbed semi trailer can be made in our factory, 2/3/4 axles can be customized according to your requirement as well.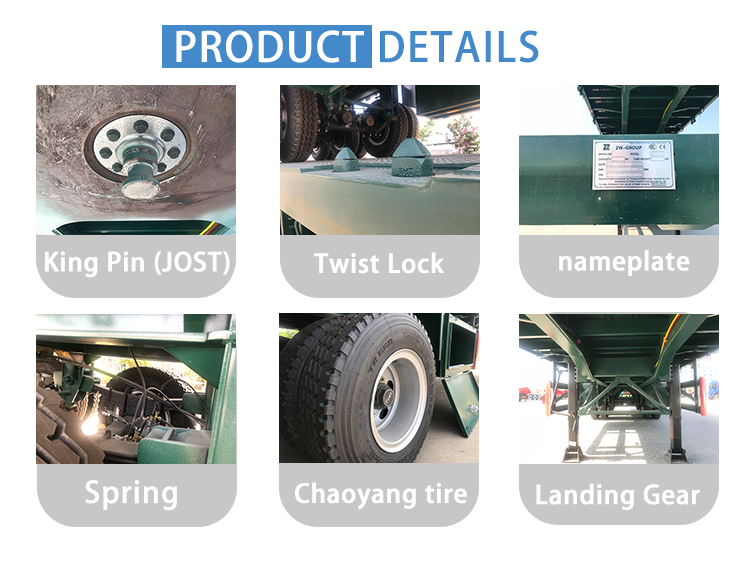 Shipping ways:
1. Shipped by 40HQ container, one container can hold 2 units, but need to cut ten trailer end.
2. Two units packed together into one 45HQ container.
3. By bulk on the deck or by ro-ro ship.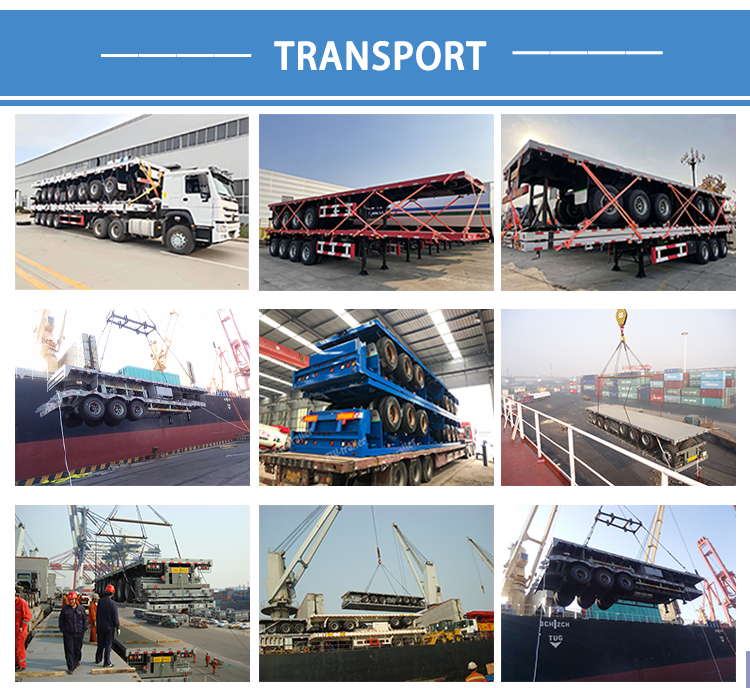 Related Products