Stainless Steel Fuel Tank Truck And Trailers
Stainless Steel Fuel Tank Truck And Trailers
zw trailer

Shandong, China (Mainland)

20-30days

300 sets/month
fuel tank truck and trailers can greatly improve the efficiency of transportation and Save fuel consumption. fuel tank truck and trailers mainly used to ship liquid, powder, granule, gas and other items with certain fluidity, and the advantages of tank semi trailers are more suitable for the circulation of liquid powder and other items.
1. High transportation efficiency ,Mechanization of fuel tank truck and trailers transportation loading and unloading greatly improves transportation efficiency.
2. Goods can be better protected during transportation,Not easy to deteriorate and damage.
3. Ensure the safety of transportation,When using tankers to ship corrosive or toxic materials, the possibility of accidents is greatly reduced.
4. fuel tank truck and trailers can also reduce the labor intensity. The loading and unloading conditions and labor intensity of the loading and unloading workers are obviously improved.
fuel tank truck trailers in production 1: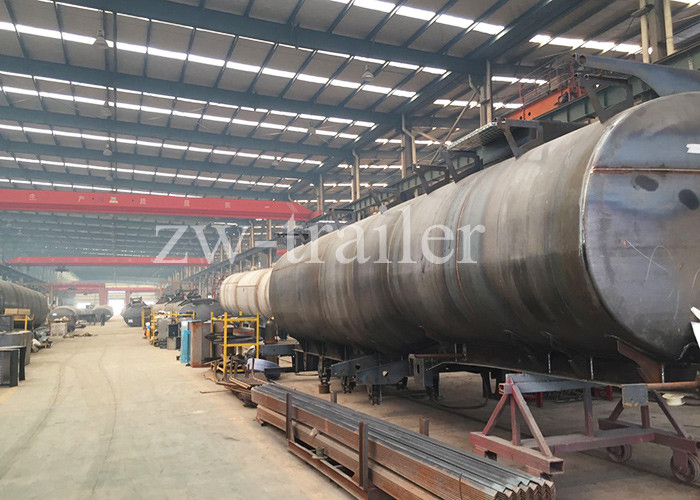 fuel tank truck trailers in production 2: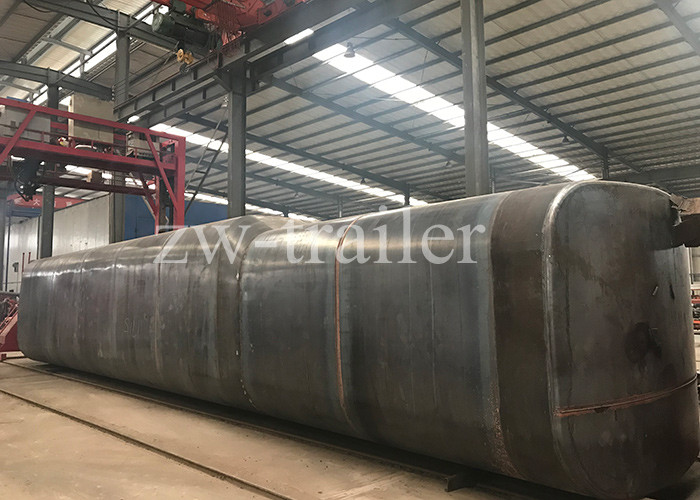 fuel tank truck trailers in production 3: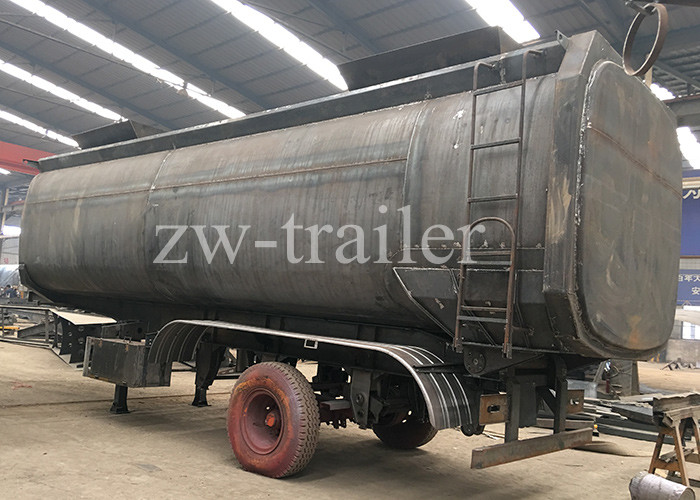 Trailer Model

fuel tank semi trailer

Overall Dimension

11900x2500x3800(Lx W x H)(mm)

Volume

30000L-60000L

The material of Main beam

The height of the beam is 500 mm, upper plate is14mm,down plate is 16mm,middle plate is 8mm.

Thickness(mm)

Tank body: Q235/5mm carbon steel

End plate: Q235/6mm carbon steel

Axle Brand

FUWA 13Ton Axle, top brand

Compartment

3-9compartments

Manhole cover

500mm manhole cover. 3 sets with3 breath valve.

Ladder

Top ladder with handrail, side ladder

Discharge valve

4''disc valve

Discharge pipe

4''seamless steel tube

Side Guard

According to customer's requirement

Painting

Sand blasting before painting, 2 coat of anticorrosive primer, 2 coats of

finish urethane paint, Color upon request

Shipping Terms

Shipped by bulk cargo ship, Roll-roll ship or in container