Quality Produce 80 Ton Folding Gooseneck Lowboy Loader Trailer Manufacturers
80 Ton Folding Gooseneck Lowboy Loader Trailer
zw trailer

Shandong, China (Mainland)

20-30days

300 sets/month
Folding Gooseneck Lowboy Loader Trailer is mainly used to transport construction machinery, excavators, loaders, large tanks, power plant equipment, cranes and other heavy equipment.
Lower loading platform of the lowboy trailers ensures the stability of vehicle transportation.
Quality Folding Gooseneck Lowboy Trailers,Produce 80 ton lowboy trailers,Low Loader Manufacturers
Gooseneck lowbed trailer in wide selection come in 2 alxe,3 axles,4 axles and 5 axles for standard or customized. The main girder and frame girder are made of high strength steel, which ensures the stability of the trailer platform and can withstand heavy equipment. According to the customer's requirements, we can customize different axles and loads, the length and height of the platform, the color of the body and so on.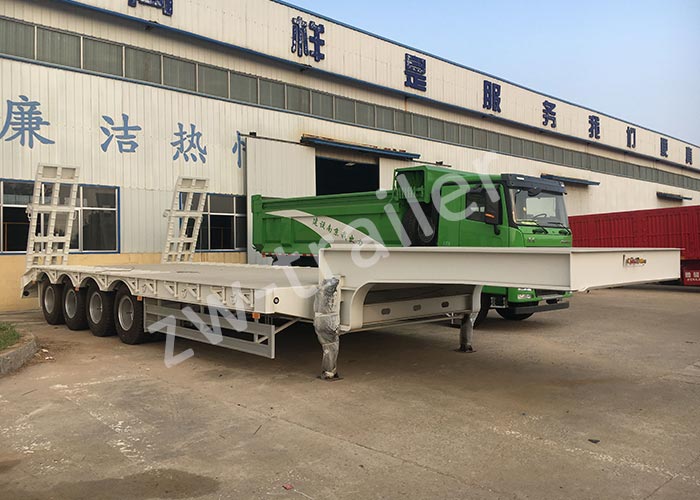 Low flat semi trailer accessories are used by internationally renowned brands to ensure quality.
lowboy loader trailer: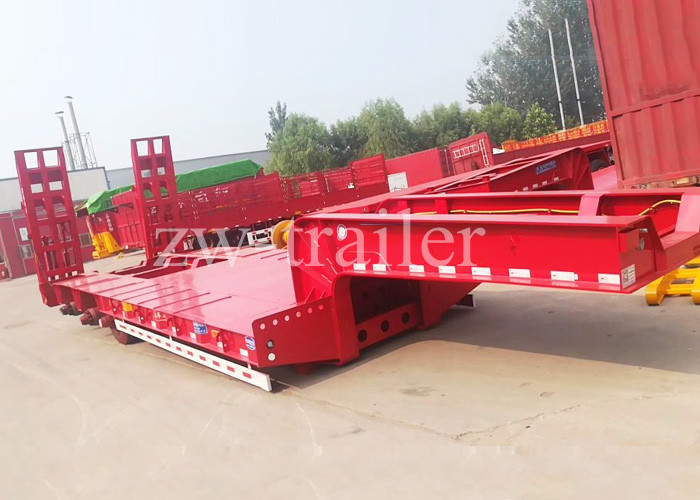 our factory show: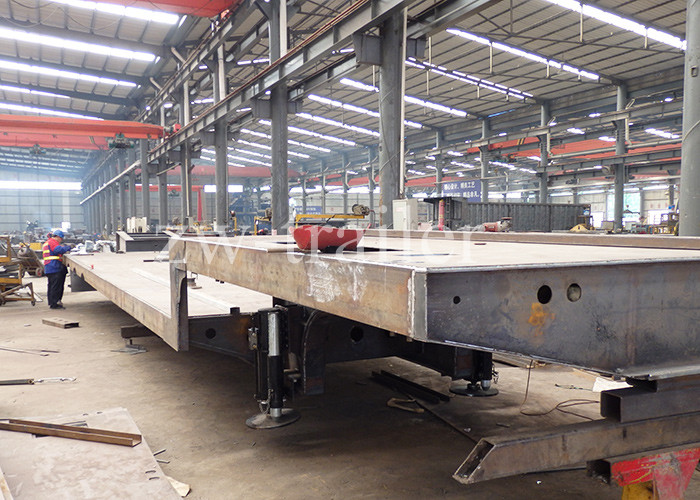 Trailer Model:Gooseneck Lowboy Loader Trailer
Overall Dimension: 13000*3000*1650mm
Tare Weight: 9,000kg
Loading Weight: 60 ton common good or 30-40ton vehicles or machinery with wheels or tracks(concentrated stress on the trailer)
Leaf Spring: 90(W)mm*16(Thick)mm*10 Layer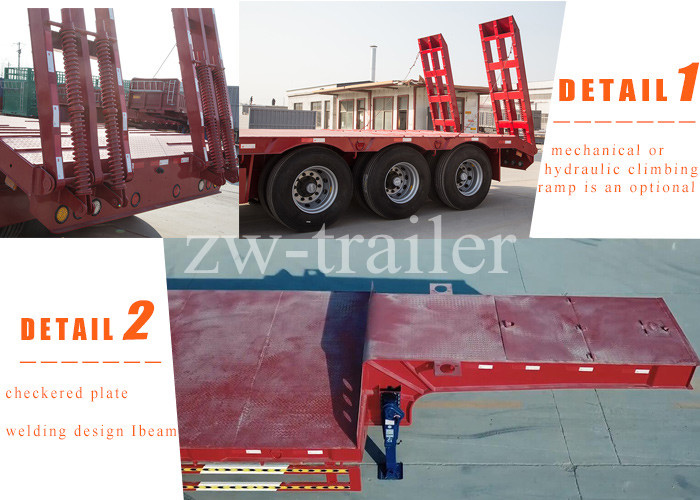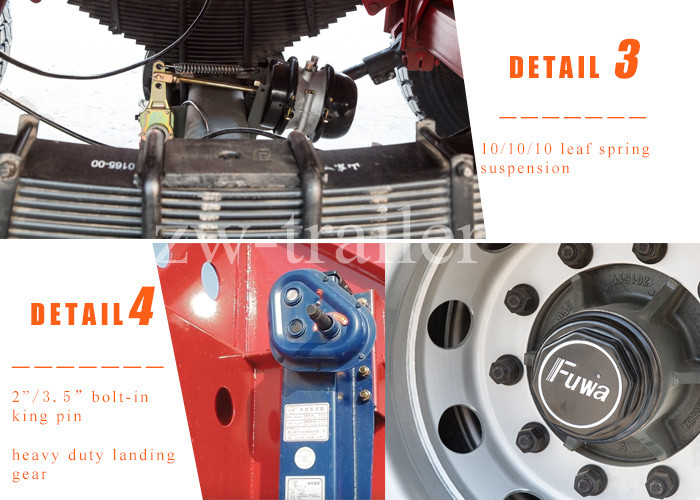 Related Products